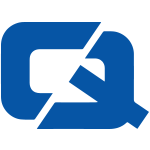 Commercial drivers using the M1 in south Yorkshire in the new year may see some disruption as plans to build a new safety barrier get underway.
Announcements from the Highways Agency have suggested that the central reservation on the M1 road near Rotherham will see the current steel safety barrier replaced with a concrete divide.
The project, worth £2.4 million, will begin shortly after the Christmas and new year period.
Highways Agency project sponsor Tim Calvert said: "The existing steel barrier has reached the end of its serviceable life and its replacement with a concrete barrier will improve safety for road users."
Mr Calvert added that the new barrier will better safety conditions for those regularly using the road.
Additionally, work has also been planned for the M6 sliproads at Knutsford in the north-west of England between January 20th and 31st.
Visit ChoiceQuote – for the #1 car insurance.