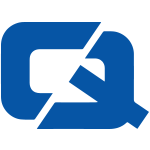 Plans to ban hands-free driving kits by one transport firm have been welcomed by the Association of Chief Police Officers (Acpo).
The move, which could help the drivers avoid commercial vehicle insurance claims, was made by FirstGroup following research by the Transport Research Laboratory, which highlighted that having a phone conversation can be as distracting as being drunk.
It comes as guidelines from the Crown Prosecution Service suggest that drivers who use handheld mobiles could face up to two years in prison.
"Whilst it is not an offence to use a hands-free mobile phone, the decision taken by FirstGroup shows that they are taking road safety seriously," said Steve Green, Acpo's head of road policing and Chief Constable of Nottinghamshire Police.
He added that the findings showed that using a phone while driving could be as risky as other types of distractions.
"As such, we welcome their decision and would ask other employers to consider adopting a similar policy," Mr Green stated.