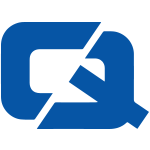 29 May 2013
The Nissan Leaf is becoming the cheap-running vehicle of choice for more and more companies throughout the UK. The latest company to add a Leaf to its fleet is engineering firm Alstom, which is using the zero-emissions vehicle for short journeys.
Alstom is currently undergoing a trial period with the Nissan Leaf that will run until October, unless it is extended by the company. The firm is using the vehicle to pick up colleagues and guests from Rugby train station to transport them to the headquarters, which is around a mile away.
Iain Ruthorford, unit managing director at Alstom, said: "We wanted to provide a cheap to run and more efficient alternative to taxis and our traditional pool cars for short hops, and the leaf is proving extremely popular. We've calculated that it costs us about two-pence a mile to run and it also makes it just a little bit greener for us to [make] short hops around town."
Alstom underwent a previous electric car trial at its Stafford Grid site, but the trial was much briefer. It is hoping that the longer trial currently being undertaken will provide more insight into the vehicle's viability within the company fleet. If the Leaf is proven to meet the needs of the firm, it may sign up to lease vehicles for both its Rugby and Stafford sites.
The company is currently installing three electric vehicle charging posts at St Leonards Avenue in Stafford. These will ultimately be available for public use, promoting the use of electric vehicles for domestic use within the area. However there are no such plans, as of yet, to install a similar charging facility in the Rugby area.
The Nissan Leaf is able to travel around 100 miles per charge, meaning that it is an ideal vehicle for short trips and local journeys. If operated as a company car the Leaf exempts drivers from benefit-in-kind tax, making it even cheaper to run.
For the #1 Commercial Vehicle Insurance – visit ChoiceQuote