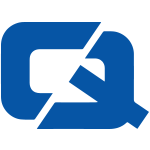 Fleet managers, including those with commercial vehicle insurance, may soon see auction costs increase as new research shows the sector is under significant financial pressure.
According to the RMI Society of Motor Auctions, motor auction houses may soon have to pass on rising operating costs to sellers and fleets.
Louise Wallis, head of the society, said auction houses have in the past been able to absorb rising costs, but higher energy and business rates, coupled with rising labour and insurance costs are proving too much.
Fuel prices, which have risen by 50 per cent since last December, are also placing additional pressure on such businesses, Ms Wallis explained.
"Auction charges need to be viable in order to provide the expanding range of services increasingly demanded by both auction buyers and sellers," she commented.
Used car values fell significantly during the second quarter of 2008, figures from British Car Auctions revealed.
The organisation said the average used car was valued at £5,332 during the second quarter – £390 lower than the previous three-month period.