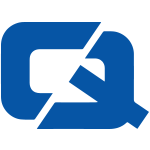 Motorists enjoying family outings to beauty spots in Surrey and Guildford might want to take steps to avoid car or van insurance claims as a result of theft.
A motorist parked at Frensham Little Pond recently fell victim to thieves who broke into her vehicle causing £200 worth of damage and stole her handbag worth the same amount.
Drivers who use beauty spots are now being urged to follow steps to ensure that they do meet the same fate.
Among the suggestions is to park away from bushes and in open, well lit areas, preferably by busy paths or roads.
Drivers are also urged to remove possessions from their vehicles to avoid attracting criminals.
The Sussex Express recently reported that drivers in Lewes received a similar warning after thieves were found to have been spying on motorists using local beauty spots and stealing items from their cars.