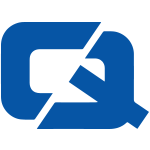 Many motorists in the West Yorkshire city of Bradford could be without adequate car or van insurance, figures have shown.
Statistics from the Motor Insurers' Bureau (MIB) highlight that in some parts of the area, 57.3 per cent of the automobile population are without cover, the BBC reports, equating to more than 4,000 vehicles.
Police have launched Operation Maximum Impact to help reverse this trend.
Sergeant Paul Richardson commented: "It's an absolute offence to have no insurance and if you are caught driving on the roads of West Yorkshire you will have your car seized and you will either be issued with a £200 fixed penalty notice or find yourself appearing before magistrates," he warned.
In the BD3 postcode area, drivers are six times more likely to be hit by an uninsured driver than in other places, the MIB has found.
Meanwhile, in related news, the BBC reports that local police have started to use a 'capture car' to lure criminals looking to steal items from people's vehicles.