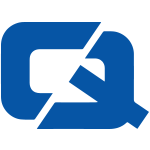 British Gas' drivers have been asked to complete a Highway Code knowledge test this week to show their support for Road Safety Week.
Fleet News reports that all staff at four of the company's UK offices have been emailed the multi-choice questionnaire, which has 50 questions.
Those filling in the survey may be aware that driving in a dangerous manner can lead to accidents, which in turn can lead to higher van insurance premiums.
In addition to answering questions on the subject, all drivers have been issued with road safety advice, which may reduce the chances of them being involved in driving mishaps that lead to van insurance claims later down the line.
Road safety week, an initiative run by charity Brake, started on November 5th 2007 and runs until November 11th.
The safety of children on foot and bicycles is the theme of this year's event.