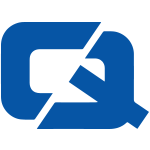 Many UK motorists have admitted to texting behind the wheel in a recent survey.
A study conducted by the RAC Foundation has found that 45 per cent of British drivers could potentially be risking more than a car or van insurance claim by using their mobiles in this way.
The motoring body has identified different types of motorist as a result of the data gathered.
Multi-tasking multimedia maestros will send messages in busy traffic, while casual observers will read texts while driving but not respond.
Other groups identified include trendsetting team players, who switch their phones off while they are driving.
"Our message is clear – texting whilst driving is not safe," stated research development manager for the RAC Foundation Elizabeth Dainton.
Last year, it was put forward that motorists found to be driving dangerously while also committing another offence such as using a mobile at the wheel should be liable for up to two years in prison.