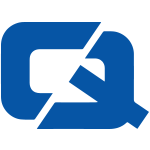 Business leaders have hit out at a council's plans to introduce workplace parking fees as part of a bid to cut congestion.
Nottingham City Council is planning to charge 75 pence per day for business parking spaces in an attempt to make more people use public transport.
The charge could hit the pockets of motorists and van insurance customers already battling increasing fuel costs.
The chief executive Nottingham's chamber of commerce warned the idea was likely to be ineffective and could end up as an extra tax.
George Cowcher told Channel 4 News that the 75 pence charge was "just the starter" and before long "it will double beyond that and could even get higher than that."
Under the proposed scheme businesses with ten or more parking spaces will be hit with the fees.
If approved, Nottingham will become the first UK city where firms must pay to have car parking spaces on their premises.
The parking levy plans are set to go ahead in 2010, although it will be left up to companies to decide whether they pass the costs onto employees or pay the bill themselves.
Cities across the UK are developing new ways of battling heavy traffic, with Manchester, Birmingham and Bristol all submitting plans to introduce a London-style congestion charge.