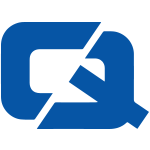 Motorists in Worksop concerned about the effects of vehicle crime on their car or van insurance premiums may find that they have less to worry about following the launch of an anti-car crime campaign by local police.
Action is being taken to increase patrols after figures were released showing that incidents of vehicle crime in the area have risen by 54 per cent in the last year.
Meanwhile, neighbouring Retford has seen a rise of 23 per cent, the Worksop Guardian reports.
Bassetlaw's Chief Inspector Glenn Harper commented: "We cannot allow vehicle crime to continue rising at such an alarming rate. We must clamp down on this now before it gets further out of control."
In addition to increased patrols, residents are set to benefit from the creation of leaflets illustrating the dangers of leaving possessions in vehicles when parking up.
These are being funded by the county council and will be distributed through letterboxes in the area.