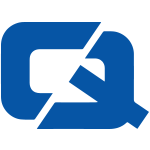 Motorists who drive when tired are the target of a new government campaign.
The road safety drive aims to raise awareness among motorists – especially those who drive for work purposes – of the perils of getting sleepy at the wheel, which could potentially impact upon drivers' car or van insurance premiums should an incident occur as a result.
Ministers have teamed up with actor Joseph Fiennes to create a radio advertisement as part of the campaign after YouGov findings showed that only 18 per cent of motorists would pull over if they started to yawn while driving.
"We all want to finish our journeys as quickly as possible but being tired at the wheel is a proven killer that we cannot ignore," commented road safety minister Jim Fitzpatrick.
Those who drive for work are particularly at risk, he added.
Findings by road safety charity Brake showed earlier this year that ten per cent of work drivers have fallen asleep at the wheel in the past year.