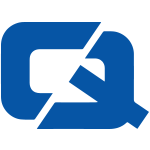 People with car insurance, including those with commercial vehicle insurance, are likely to make more claims after the clocks go back, it has been revealed.
The longer hours of darkness, especially at times when people are driving home from work, can lead to more accidents, Norwich Union (NU) has claimed.
Head of statistics at NU Simon Warsop said: "For many [people], this will be the first time driving home from work in darkness for some time and extra caution and awareness is required."
Clocks go back one hour on Sunday October 28th. Apparently, 15 per cent of drivers struggle to adjust to the new conditions.
MyFinances.co.uk reported that car insurance claims for malicious damage also increase significantly, with Halloween and Bonfire Night being the main causes.
Last year CarPages.co.uk suggested that drivers should look more closely at the condition of their vehicles to make sure that they are capable of dealing with the longer nights.