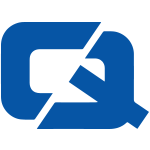 Commercial vehicle insurance holders planning to sell their vans might want to be wary of leaving rubbish in their automobiles.
According to British Car Auctions, sellers of commercial vehicles could find themselves financially implicated should items be found in their automobiles.
Spokesman for the firm Duncan Ward said that there had been an increase in waste left in vehicles such as batteries, tyres and building debris.
"The costs of disposals can range from £75 for a small load to upwards of £250 for large loads. For hazardous waste the costs can escalate again as they have to be handled and disposed of according to strict health and safety guidelines," he warned.
Businesses looking to keep costs down when selling their vehicles could be incurring extra charges as a result of not throwing away this waste correctly.
Meanwhile, the BBC reports that thousands of vehicles are being scrapped illegally, potentially creating toxic waste.