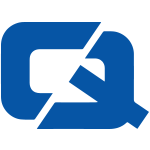 Citroen has received praise for the design and performance of its Berlingo First vehicles from one of its clients.
West Yorkshire Fire & Rescue Service has added an additional 28 Berlingo First cars to its fleet, taking the total number of the Citroen vehicle used by the fire service to 90.
The emergency service said that it has invested in the new vans due to its good experience with the brand, which is employed in transporting firemen to carry out tasks such as fire alarm installations and community safety talks.
Mike Walker, fleet controller for the fire service, said: "The Berlingo First van has proved to be reliable, versatile and good value, which is important when you are spending taxpayers' money."
Earlier this month, West Midlands Ambulance Service NHS Trust took delivery of six specially converted Citroen Relay vans for use as Alternative Response Vehicles.
For the #1 commercial vehicle insurance, visit ChoiceQuote