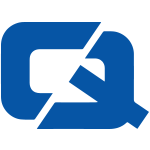 Prospective buyers looking for a powerful commercial vehicle could be interested in the latest release from Citroen.
The manufacturing company has announced the launch of its new Euro 5 Relay 35 HDi 180 model, which is set to go on sale later this month.
Aiming to further reduce carbon emissions from its new range, Citroen's new light commercial vehicle (LCV) is installed with a more fuel-efficient engine.
The model, which offers motorists a 12.5 per cent power increase, achieves peak torque of 400Nm at 300rpm lower than the HDi 160 engine.
Scott Michael, commercial vehicles operations manager, said: "We are confident that when the complete Euro 5 Relay range is available later this year it will offer very high standards of fuel efficiency and low emissions."
Citroen's recently launched C5 1.6-litre diesel car also boasts eco-friendly technology aimed at reducing pollution.
The vehicle comes with a Diesel Particulate Filter System, which the Daily Mail said contributes "hugely" to improved exhaust emissions.
For the #1 car insurance – visit ChoiceQuote