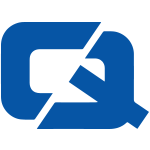 Citroen has stated its commitment to pursuing higher standards of environmental performance and energy efficiency across its light commercial vehicle (LCV) range.
The manufacturer has highlighted a number of development projects it is conducting in order to produce more efficient vehicles in the future.
Among these are hybrid systems for its Berlingo, Dispatch and Relay vans, while the company is also working with electric vehicle specialist Venturi to launch a Berlingo First electric van in 2010.
Robert Handyside, commercial vehicle operations manager, said these advances will build on the fuel economy advantages offered by its existing models.
He said: "Citroen is already one of the leading companies in supplying fuel-efficient, low-emission LCVs and we are also maintaining the pace of development of our own conventional, highly efficient engines."
Earlier this month, the Citroen Nemo was named as the most economical LCV on the market after performing best in an energy efficiency trial event organised by Fleet World Magazine.
ChoiceQuote – the #1 van insurance page