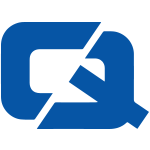 Citroen's Fleet Director management system has received a recommendation from one of its clients, which stated that it can help fleet operators to save money.
Plumbing and heating contractor AM Norris has installed the system across its 100-van fleet in order to take advantage of the internet-based service, which provides advice on emissions and fuel consumption.
It also includes a Smartnav navigation system, allowing drivers to plan their routes according to real-time traffic updates.
Alan Norris, the firms' managing director, stated that these features are helping the company to monitor the progress of its vehicles and ensure they are operating at maximum efficiency.
He added: "With the current hard economic times, Fleet Director will also help us save time driving time, reducing our fuel costs and wear and tear on the vehicles."
Last month, Citroen reported that its share of the UK van market rose to 10.62 per cent in October, driven by strong vehicle sales in that month.
For the #1 van insurance page, visit ChoiceQuote