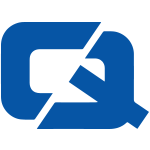 The Citroen Nemo has been named the most economical light commercial vehicle (LCV) on the market following a recent industry event.
Citroen's van came out top in the ALD Automotive/Total Excellium MPG Marathon, an event organised by Fleet World Magazine to identify which commercial vehicle offers the best fuel efficiency.
The LCV drove 358.5 miles over hilly terrain in Wales as part of the test, where it demonstrated the fuel-saving effectiveness of its quick-shifting SensoDrive manual gearbox.
Robert Handyside, Citroen UK's commercial vehicle operations manager, said that this proved the potential usefulness of the van to fleet operators struggling with the effects of recession.
He said: "Once again Citroen vans have proven that the use of advanced technology delivers real-world operator benefits in terms of exceptional 75.8mpg fuel economy."
Last week, Citroen's Berlingo Crew Van was awarded the title of best LCV of the year by the Institute of Transport Management.
For the #1 van insurance, visit ChoiceQuote