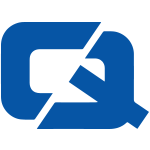 Van drivers fighting rising petrol costs could now turn to a dual gas and fuel vehicle unveiled this week by French manufacturer Citroen.
The Nemo X van uses conventional fuel and liquefied petroleum gas (LPG), a combination Citroen said could bring huge savings.
The firm quoted figures from Fleet News showing average LPG prices stand at 58p per litre compared to around £1.19 for petrol, meaning running costs are lower than a typical commercial vehicle.
Citroen commercial vehicle operations manager Robert Handyside said: "Both the new Nemo and existing Berlingo First dual fuel vans are exempt from the London congestion charge as they meet Powershift Band 4 emissions standards."
Citroen also said drivers who regularly operate in London could even save up to £1,696 per year with the van, as it is exempt from the capital's congestion charge.
Drivers looking for other ways of cutting costs could also go online to get quotes on van insurance to land a cheaper cover deal.
Conversion firm LPGs R Us says an LPG-powered car produce 15 per cent less carbon dioxide and 97 per cent lower benzene emissions.