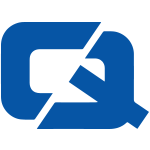 Buyers of Citroen's range of commercial vehicles will be able to benefit from a range of advantages both in terms of performance and cost, according to the manufacturer.
The French car maker is celebrating its 90th anniversary by releasing special limited edition versions of its Nemo, Dispatch and Berlingo brand vans which feature unique paint schemes and added air conditioning and Bluetooth functionality.
Robert Handyside, Citroen's commercial vehicle operations manager, claimed that the firm's lengthy heritage was one of its key assets and that its vehicles continue to offer "high value" to customers.
He said: "Our 90th Anniversary Nemo, Berlingo and Dispatch vans encapsulate the company's core sector values – innovation, practicality, value-for-money and low cost of operation – [that] that appeal directly to businesses today."
This comes after the Berlingo line of vans last week received a recommendation from its client West Yorkshire Fire & Rescue Service for its reliability and versatility.
ChoiceQuote – the #1 for commercial vehicle insurance