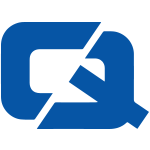 Citroen has hailed the continued popularity of its range of light commercial vehicles (LCVs) among buyers of new vans.
New sales figures published by the French manufacturer have revealed that almost ten per cent of all LCVs sold in the last month were Citroen models.
The Citroen Berlingo proved the most popular choice among fleet operators, accounting for 49.7 per cent of the carmaker's sales, with the remainder divided fairly equally between its Nemo, Dispatch and Relay models.
This allowed Citroen to almost match its September 2008 sales figures, despite the ongoing effects of the recession.
Robert Handyside, commercial vehicles operations manager for the firm, stated that the figures were a testament to the benefits of its vehicles, such as their fuel efficiency performance.
He said: "The September sales figures demonstrate that Citroen's overall LCV package is ultra-competitive in today's van market."
In August, the manufacturer celebrated its 90th anniversary by releasing special limited edition versions of its Nemo, Dispatch and Berlingo vans.
Visit ChoiceQuote for the #1 van insurance