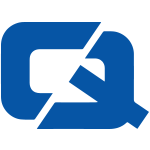 Van insurance
customers looking to switch their old vehicle for a new one may be interested to learn that Citroen has signed a new deal with London Wasps Rugby Football Club.
Under the agreement, Citroen West and Citroen Slough are supplying players and staff at the club with a number of new vehicles.
To supports Wasps' community development project, the club will be taking delivery of a new fleet of vehicles including the Berlingo LCV and Relay vans.
Commercial director at London Wasps Peter Scrivener said: "We're delighted to have Citroen supporting the team both on and off the pitch and the use of their vehicles will be especially beneficial to our community work."
Supporters of the team will also be eligible for new offers on Citroen vehicles at the two participating dealerships, the firm said.
As part of an agreement with Translinc, Citroen recently supplied Trafford council in Manchester with a number of commercial vehicles, including the Relay 3.5-tonne tipper, Dispatch Combi and several other smaller vans.