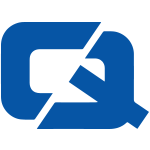 More and more businesses in the market for light commercial vehicles (LCV) are turning to Citroen for their needs.
At least that is the opinion of the van manufacturer, which has reported a rise in sales over the last year.
Commenting on the fact that Citroen's share of the LCV market increased to 10.62 per cent in October – one of its highest ever results – the firm's commercial vehicles operations manager Robert Handyside said it all boils down to its "positive" and "proactive" approach.
"Citroen's technically advanced LCV range provides the cost-effective, fuel-efficient, low emissions performance and practicality the market requires … this combination of benefits is appealing to a growing number of business customers," he explained.
This comes after Citroen recently revealed plans to pursue higher standards of environmental performance and energy efficiency across its LCV range by developing hybrid systems for its Berlingo, Ralay and Dispatch vans.
ChoiceQuote – the #1 van insurance page