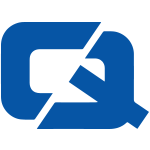 04 March 2013

A clean van and the dulcet tones of Radio 2 improves the driving performance of a modern day professional motorist, according to a new survey.
Research published in the 2013 Nissan Van Report revealed that 72 per cent of owners said that having a clean van makes them a better driver. Listening to the radio was also an important factor for the typical white van person with 63 per cent stating that they could not live without it.
In terms of frequency choices, 23 per cent plumped for Radio 2 while Classic FM topped the likes of Radio 5 Live and TalkSport.
The report also smashed the stereotype of drivers just eating junk food all the time with only five per cent saying that they ate a pie or pasty as opposed to a healthier option while out on the road.
Jon Pollock, Nissan's corporate sales director, said: "Van drivers have been given some unfair press in the past which is why we wanted to build up a real picture of what they do, how they think and the features they value on their van. Our research says they are health conscious, hardworking and loyal individuals."
For the #1 van insurance, visit ChoiceQuote