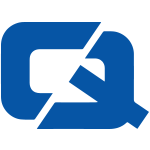 The Royal Society for the Prevention of Accidents (RoSPA) has announced it is launching a study it hopes will improve safety among young commercial drivers.
It is inviting managers who employ drivers aged between 17 and 24 to develop an understanding of safety issues – which could help firms avoid having to make as many van insurance claims.
Duncan Vernon, road safety manager for England at RoSPA, said: "A range of factors put young drivers at particular risk, including their lack of experience, their weakness in identifying potential hazards and some attitudes, such as over-confidence."
The pressure of meeting deadlines, travelling along unfamiliar routes and having to stop regularly to make deliveries can make driving for work "very different" to driving for leisure? and such issues are not covered by existing learner training, he added.
RoSPA's study will also ask employers about the provision of driver training and whether further tuition is required.
The society was established more than 90 years ago and offers information, advice, resources and training.