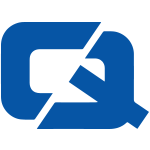 Commercial vehicle insurance customers may soon notice a change to their working operations after new European Union (EU) regulations were established, entitling them to more work.
Following years of EU deliberation, commercial haulage drivers will be able to undertake three domestic loads in a one-week period, provided it is not a permanent or continuous arrangement.
This means that fewer foreign drivers will be coming into the UK for haulage work that could otherwise be done by domestic drivers.
Commenting on the new arrangement, the Road Haulage Association has expressed its gratitude to the Department for Transport.
The association's director of policy Jack Semple explained: "The new regulations set the framework for the development of the road haulage profession in the EU … the end result is as good as we could have reasonably hoped."
Meanwhile, commercial vehicle insurance customers could become better drivers thanks to a new initiative launched by the Driving Standards Agency and Truckfest, which will aim to raise awareness of the importance of obtaining a new licensing certificate.
Visit the #1 Commercial Vehicle Insurance page