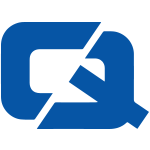 The Road Haulage Association (RHA) has advised commercial vehicle insurance customers from Northern Ireland (NI) to carry additional documentation when driving in the UK after it revealed that they are being discriminated against.
According to the organisation, failure to do so could result with such motorists having to pay greater fines than their mainland British counterparts when issued with a fixed penalty.
RHA director of policy Jack Semple explained that there is a disparity when it comes to drivers having to provide road policing officers with proof of address in that Northern Irish commercial vehicle insurance are having to present additional documentation.
"Members have told us of drivers who have been prevented from continuing their journey until they have paid fines … even though they have provided evidence of their home address," he said.
Meanwhile, all motorists who drive for their job could soon be forced to undergo additional training after the Driving Standards Agency revealed plans to improve its Driver Certificate of Professional Competence scheme.
Visit ChoiceQuote – for the #1 commercial vehicle insurance