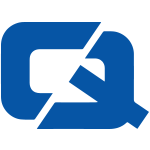 Commercial vehicle insurance customers in the UK will have to adhere to new administrative policies which will see the overall improvement of road safety.
Following a consultation on the Driver Certificate of Professional Competence (CPC) scheme, the Driving Standards Agency (DSA) has decided to make amendments.
It has claimed that it will support the development of better lorry, van and coach drivers by making the scheme more efficient and more challenging.
DSA chief executive Rosemary Thew commented: "Driver CPC is an important scheme which is designed to improve road safety by ensuring that those who drive professionally have the best training available."
Meanwhile, commercial vehicle insurance customers could soon find that they will be permitted to drive at higher speeds on Britain's A-roads – at least if the Road Haulage Association has a say.
Following news that the government is to reduce the speed limit of 60 mph to 50 mph for cars, the RHA said it would make sense if lorry limits were bumped from 40 mph to 50 mph to ensure the more fluid movement of traffic.
Visit the #1 Commercial Vehicle Insurance page