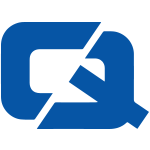 Commercial vehicle insurance customers are likely to purchase a second-hand van or truck this year as opposed to brand new – at least that is if new figures are anything to go by.
According to the Society of Motor Manufacturers and Traders (SMMT), confidence in the commercial vehicle industry remains subdued, despite the relief brought about by the government-backed scrappage scheme.
It recorded a total 44.4 per cent drop in new van and truck registrations so far this year in the UK, with vans being hit harder.
SMMT chief executive Paul Everitt commented: "UK commercial vehicle registrations continue to fall steeply reflecting slow sales over the last six months … We see little evidence to indicate a quick recovery."
This comes after British Car Auctions (BCA) recently predicted that truck and van insurance customers will develop an "exceptional" demand for second-hand vehicles over the forthcoming months.
Following a boom in consumer interest in March, BCA claimed that used market sales will continue to climb.
Visit the #1 Commercial Vehicle Insurance page