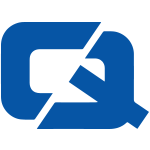 Commercial vehicle insurance customers in the Midlands are receiving informal safety advice from police in a bid to cut accident numbers.
Drivers are being invited to attend monthly meetings staged by officers from the Central Motorway Police Group to discuss vehicle safety and crime deterrent measures.
PC Steve Rounds said the discussion groups had helped the force to reconnect with the commercial vehicle community, while also revealing some worrying practices.
He explained that some businesses were putting pressure on drivers to work long hours or take unsafe vehicles out on the roads.
"[These drivers] are at risk themselves and putting others on our motorways at risk. But with a confidential chat with us we can put the issue right," the officer added.
Commercial vehicle and truck insurance customers in the Midlands were recently advised to take extra precautions after drivers from Germany and Poland were attacked while parked on rest breaks.
Visit the #1 Commercial Vehicle Insurance page