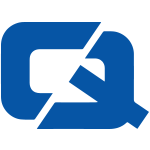 Commercial vehicle insurance customers are still reluctant to purchase new trucks and vans, according to new figures released by the Society of Motor Manufacturers and Traders (SMMT).
A new report published by the society revealed that new vehicle registrations fell during March this year – trucks by 37 per cent and vans by 46 per cent – from the same period of 2008.
SMMT chief executive Paul Everitt commented: "UK demand for vans and trucks remains low … and we think registrations may drop further."
Mr Everitt has held strong on his claim that extreme government intervention is what is needed to bring some stability to the industry.
Last month, he claimed that Alistair Darling should use the Budget to boost consumer confidence in order to encourage commercial vehicle insurance policyholders back onto the market.
The chancellor should outline a stimulus package, Mr Everitt stated, in order to kick start the scrappage incentive scheme.
Visit the #1 Commercial Vehicle Insurance page