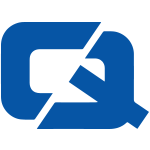 Fleet van companies and individual commercial vehicle insurance customers alike will be able to benefit from best practice advice and networking opportunities at the forthcoming Fleet Van Conference and Awards.
The event is scheduled to take place in Birmingham on September 16, which should give companies and drivers the chance to get in gear to be considered for the prestigious awards.
Fleet managers, suppliers and manufacturers will be included in the award categories, which are aimed at highlighting the work done through all areas of the commercial vehicle industry.
Event director Chris Lester commented: "Now more than ever the industry needs to gather to discuss the challenges of operating in this tough economic environment … [It] is a vital opportunity for the industry to share best practice."
Meanwhile, according to recent figures, a large portion of the fleet industry has been opting for Ford when it comes to selecting van models.
Indeed, the manufacturer recorded an increase in sales in March, which led to its attaining the majority market share.
Visit the #1 Commercial Vehicle Insurance page