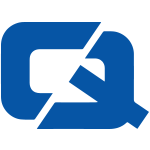 Motorists in Cambridgeshire have faced disruptions and delays this morning as a result of stormy weather and gale force winds of more than 50 mph.
Police were called to the A14 westbound carriageway between Alconbury and Spittals after a caravan blew off the back of a lorry.
No one was harmed in the incident and officers were also called to the A14 between Histon and Milton after another commercial vehicle lost a palette it was carrying, according to the Hunts Post.
Drivers across the UK are being urged to take care on the roads as the country experiences some of the worst storms this winter, with winds of up to 80mph forecast.
Hauliers are advised to check their commercial vehicle insurance to ensure that they are fully covered for any damage to their vehicles and loads, or injuries resulting from the weather.
The Lancashire Evening Post reveals that the Met Office has issued a severe weather alert for the north west of England, with high winds and rain sweeping across the county, potentially disrupting traffic and power supplies.