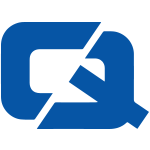 Managers in the haulage and van rental sectors might be interested in the launch of a new innovation which could have an impact on their commercial vehicle insurance premiums.
The Alcolock 500 is being marketed as an aid to fleet managers whose commercial vehicle insurance payments could be increased by employees driving dangerously or being stopped by police while under the influence of alcohol.
A police-standard breathalyser, the Alcolock 500 works by disabling a vehicle's ignition if a driver is found to be over the limit.
The launch is particularly pertinent as the festive season arrives. The government's Think campaign has already launched an advertising campaign targeted at men aged between 17 and 29.
David Whittock, joint managing director of Alcolock in the UK, said the firm is "delighted" to be entering the British market.
"We've already had a lot of interest from driving schools, fleet managers and coach and road haulage companies – and initial trials have proved very successful," he revealed.