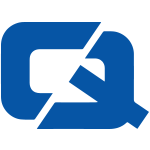 From January 1st 2008, some commercial vehicle insurance customers will have to slow down on motorways, following a new piece of EU legalisation.
Drivers of 3.5-7.5 tonne commercial vehicles will have to observe a speed limit of 56 mph in line with coaches and large goods vehicles, which have been complying with this limit for a decade-and-half.
All vans in this weight range currently in production are being fitted with speed limiters, while vans first registered after January 2005 will have to be fitted with limiters, reports RoadTransport.com.
According to the Department for Transport, 15 per cent of all vehicles on Britain's roads will have to comply with both historical and new EU speed limits from next January.
EU policy-makers are imposing the speed limit to reduce both the number of road accidents and carbon dioxide emissions.
The transport industry accounts for seven per cent of the EU's gross national product and 30 per cent of energy consumption.