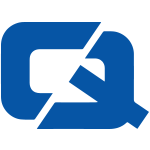 Commercial vehicle insurance holders planning to make their way to Birmingham for the Commercial Vehicle Show 2008 may be interested to read that this year's event is on target to be the biggest dedicated logistics and road transport show in Europe.
This is according to the Society of Motor Manufacturers and Traders (SMMT), which states that this year will see a number of shows merge to bring together services and products for various sectors, such as those with refrigerated vans or waste management fleets.
The city's NEC arena is to host the event, which will fill halls six to 12 and 17 top 20, also stretching outside where exhibition space has been earmarked by some of the 600 operators.
According to the SMMT, more than 26,000 visitors are expected to attend the event, which takes part on April 15th and spans three days in total.