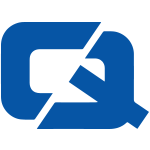 Van insurance holders and others can now buy light commercial vehicles (LCVs) via a new internet portal.
BCA, the vehicle remarketing group, has opened up its LiveOnline selling platform to include a wide variety of commercial vehicles.
Using the service, those with van insurance and other policies can bid against people in an auction hall, as if they were actually at the event.
Con McLaughlin, used vehicle remarketing manager at Peugeot Used Vehicles, commented: "BCA's LiveOnline is a proven platform for selling our cars.
"BCA has applied this technology sensibly to the commercial vehicle market and maintained buyer confidence at the same time, which is crucial to the success of the programme."
Duncan Ward, BCA's UK business development manager for commercial vehicles, indicated that the aim of the initiative is to "generate buyer confidence" by offering LCVs from pedigree sources only.
BCA's commercial vehicle sales take place each week at centres across the UK, including Bedford, Glasgow and Blackbushe.