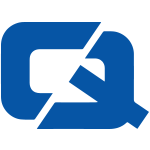 The introduction of an automated payments system for the London Congestion Charge will benefit road transport operators, according to the Freight Transport Association (FTA).
Boris Johnson unveiled a raft of changes to the Congestion Charge scheme on Thursday, including increasing the charge to £10 per day.
The mayor also announced the establishment of an automated account system entitled CC Auto Pay, which will see customers charged on a weekly basis depending on how many journeys they have made.
Mr Johnson's plan should mean account holders never receive a fine. Companies and individuals who choose the account option will also only be asked to pay £9 per day.
Gordon Telling, the FTA's head of policy for London, welcomed the news and said the automated system would help to ease the administrative burden on road transport companies.
He added that it would also allow smaller companies to enjoy the same discounts previously only available to businesses operating large fleets.
ChoiceQuote – the #1 for van insurance