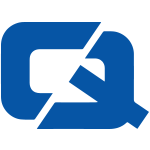 Light commercial vehicle drivers who regularly use London's roads could see an overhaul of the congestion charge if campaigners get their way.
Clean Green Cars has written to newly-elected mayor of the city Boris Johnson asking him to overhaul the charge rules, saying they will soon be ineffective.
The group wants tighter limits on the level of CO2 a vehicle can emit before qualifying for an exemption of the charge as greener vehicles are becoming more common.
A Clean Green Cars statement said reducing the limit to 110g/km from 120g/km will "diminish the risk of Londoners switching to qualifying models in sufficient numbers to cause congestion to increase."
Van insurance customers could also have an opinion on the group's idea of charging low emission cars £4 rather than making them exempt from the costs of the congestion charges.
The congestion charge system uses a network of cameras which read driver number plates in relevant areas and check the owners have paid up.