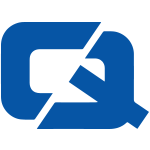 Commercial vehicle insurance customers who operate large trucks or lorries near the Cotswolds area could be set to lose out on a lot of time and money.
At least that is the opinion of the Freight Transport Association (FTA), which has claimed that the new Lorry Management Zone (LMZ) initiative launched by Gloucester County Council should not go ahead.
The association's policy manager for the south-west of England Ian Gallagher has stated that the council's plans to ban vehicles weighing in excess of 7.5 tonnes from the 164 square-mile area between Cheltenham and Gloucester will cause nothing but trouble.
"Lorries will have to burn more fuel to travel around the banned area and this will mean greater costs to industry and the environment," he explained.
This comes after the FTA recently criticised the government's latest fuel duty hike as "a shower of heavy blows", stating that it could lead to many commercial vehicle insurance policyholders giving up their trucks and joining the dole queue.
Visit the #1 Commercial Vehicle Insurance page