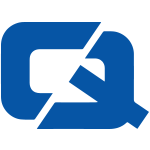 A driving monitoring device developed by a US firm could eventually lead to the reduction of van insurance premiums.
The Safety Centre device from GreenRoad Technologies analyses a motorist's driving skills through the use of GPS technology and a range of sensors, feeding this information back to both drivers and other parties.
GreenRoad is to trial the gadget in Staffordshire to help concerned parents keep an eye on their offspring's driving and the company is believed to be discussing the possibility of making use of the product to help lower motor insurance premiums, the Times reports.
Young drivers who prove they can drive safely could particularly benefit from this, according to the newspaper, as well as insurers who may see the costs of claims reduced as a result.
The Safety Centre can help to reduce fuel consumption by seven per cent on average, GreenRoad claims.