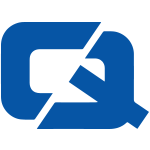 Cumbria drivers may have had to claim on their car or van insurance cover recently after a spate of vehicle break-ins.
The News and Star reports that articles including laptops, cameras, clothing and CD players have been stolen for a number of automobiles in the area recently.
Satellite navigations (satnav) systems were among the most popular items, police have said.
"Some vehicles have been broken into recently even though the unit has been removed, probably because they can see the cradle or cables or the sticky mark where it was mounted," stated Police Constable Andy Brown.
The officer went on to state that most satnavs have a pin code facility that motorists can apply to ensure that the devices cannot then be used by thieves.
Meanwhile, police in North Yorkshire have started writing to drivers who leave belongings on show in their vehicles to warn them of the risk of theft.