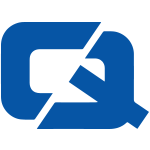 The organisers of next year's CV (Commercial Vehicle) Show in Birmingham have stated that the event is already attracting a large amount of interest from businesses.
Companies such as BP, Eberspacher, Isuzu and Premier Pits have already registered enquiries about establishing a presence at the April 12th-14th 2011 event, a response described by CV Show organiser Bob Sockl as "great".
The event's marketing team has already mailed out more than 2,500 brochures for the show, which will once again take place in Birmingham's NEC.
Mr Sockl stated that this interest is likely to be due to the increased confidence among firms following the recession, as well as a desire not to miss out on space at the show which could be occupied by competitors.
He added: "The CV Show is the best road transport equipment marketplace in the UK and most firms don't want to miss the opportunity."
This year's CV Show took place in April and was attended by 9,452 visitors.
ChoiceQuote – #1 for van insurance