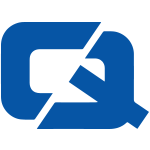 The Society of Motor Manufacturers and Traders (SMMT) expects the production of commercial vehicles (CV) to remain stable over the coming months, which may be of interest to commercial vehicle insurance customers.
Figures released recently by the SMMT show that each quarter of 2007 so far has posted "positive" production totals.
September also saw a year-on-year rise of 17.9 per cent in car production, the motoring organisation indicates. Additionally, it states that this is the first quarter where production figures have increased since the beginning of 2004.
"After a good 12 months of new commercial vehicle production we expect the market to remain stable," said Christopher Macgowan, SMMT chief executive.
"September's commercial vehicle production fell by 6.9 per cent after a strong August, but year-to-date figures remain healthy."
Mr Macgowan will be stepping down from his role with the SMMT in the new year, and will be replaced by Paul Everitt.