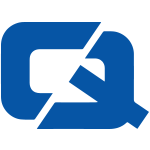 Speed humps in Selby that have damaged vehicles – potentially resulting in commercial vehicle insurance claims for some drives – will not be removed, it has emerged.
Local councillors have ruled that the bumps will stay – despite them giving many residents the hump, the York Press reports.
Villagers had set up a group called The Village People to fight against the traffic calming measures, citing noise problems, damage to vehicles, and cars and bikes weaving through the area.
However, research by north Yorkshire county council's Selby Area Committee has shown that 85 per cent of motorists on the road where the bumps have been installed now travel at between 24 mph and 31 mph, when they once travelled at between 31 mph and 40 mph.
"The scheme is working," said Councillor Jim Snowball.
"It's particularly working for children and older people. They are safer – and so are road users. We've all got to be happy with that.
According to the Association of British Drivers, regularly travelling over speed bumps can damage a vehicle's suspension.