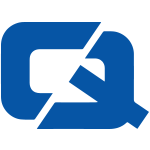 Van drivers remain reluctant to commit to purchasing new vehicles due to continuing economic uncertainty, according to the Society of Motor Manufacturers and Traders (SMMT).
New figures from the body reveal that 11,546 new light commercial vehicles were registered in January 2010, a decrease of 1.7 per cent compared to the same period in 2009.
This brings the total number of registrations for the rolling year to 186,187, which represents a decline of 33.2 per cent compared to last year.
Paul Everitt, chief executive of SMMT, stated that this low demand is due to fleet operators being unwilling to make new vehicle purchases in the current economic climate.
He added: "It is extremely important that government uses the upcoming budget to encourage new investment in capital goods and help re-build business confidence."
This comes after British Car Auctions predicted last week that demand for used vans is on the increase as companies look for ways to position themselves better for economic recovery.
ChoiceQuote – the #1 for van insurance