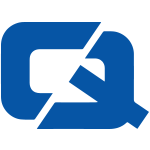 Demand for high-spec commercial vans is increasing as more self-employed traders aim to pick up a top vehicle, an expert says.
Automotive services company Manheim says auctions of light commercial vehicles are attracting buyers in need of a crossover van which will cater for their spare time needs.
Manheim's commercial vehicle sales director Alex Wright says Rare factory options are becoming more popular as are features such as sat nav and parking sensors.
He said: "The self-employed market is always focused on vans with 'kerb appeal' as these visually project a sound and credible perception of their businesses."
The company cited a recent auction at its Coventry site where electric packs including windows, mirrors and seats were among accessories in demand from buyers.
Van insurance customers looking to upgrade their transport could be helping to fuel the phenomenon, with twin side doors fitted as a factory option adding £500 to £1,000 to sale values depending on make and other factors.
Research from one insurer released earlier this month pointed to a new trend of "white vin men" who are a new breed of the traditional white van man, being caters and landscape gardeners as opposed to builders or plumbers.