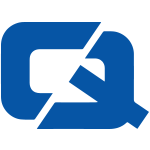 The current demand for vans is strong, according to the Society of Motor Manufacturers and Traders (SMMT).
Van registrations were up 6.2 per cent in October, while they were up 3.0 per cent for the rolling year, the organisation stated.
"Demand for vans is strong and at very high volumes, but heavier vans took an even firmer lead," said Christopher Macgowan, chief executive at the SMMT.
"The rolling year total for all trucks and vans was 384,016 at October, similar to that at October 2006."
He added that there should be a lot of orders for new truck and van registrations as the year draws to an end, which suggests that van insurance holders are looking to invest in new vehicles in time for the new year.
Earlier this month, Jato Dynamics published research that suggested the Ford transit is currently the top-selling light commercial vehicle model.