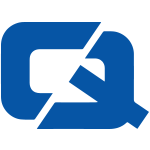 The government is to put £20 million into a new programme that aims to make public sector fleet vehicles more environmentally friendly.
Some £30 million has been set aside to develop the initiative further if initial trials prove to be successful, the Department for Transport (DfT) announced this week.
It is hoped that the funding will "kickstart" the market for lower-carbon vans and create a greener industry, which commercial vehicle insurance holders and other drivers will be able to benefit from.
"Bringing cleaner, greener vehicles onto the market as soon as possible is a priority for the government, but we want to direct our efforts where they will have the biggest impact in reducing emissions and tackling climate change," said transport minister Jim Fitzpatrick, adding that vans account for approximately 15 per cent of carbon emissions from road transport.
There are no mass market low-carbon van models on offer to van insurance holders and other buyers, he continued.
In October, the DfT published Towards a Sustainable Transport System, a document that highlights the government's plans to meet environmental challenges issued by the Eddington Transport Study and the Stern Review of the Economics of Climate Change.