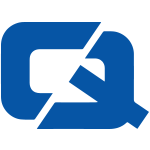 The average annual amount of extra cash van drivers are now spending on diesel is more than the cost of running a brand of electric vehicle for a year, manufacturers say.
Specialist Modec claims a typical commercial driver will splash £1,250 extra this year on fuel, more expensive than the total cost of operating one of its vans for 12 months.
Modec's electric delivery vehicle is built in Coventry and costs 7p a mile to run, compared to 29p for a traditional diesel van.
Trevor Power of Modec said: "Despite often being viewed as a solution for the future, electric vehicles are an economically viable reality and in use within commercial fleets today."
The electric van could appeal to working drivers struggling with rising diesel price rises alongside road tax, maintenance and van insurance costs.
According to petrolprices.com, the average price of a litre of diesel in the UK currently stands at 131.9p, while the same amount of unleaded will cost 118.6p on average.